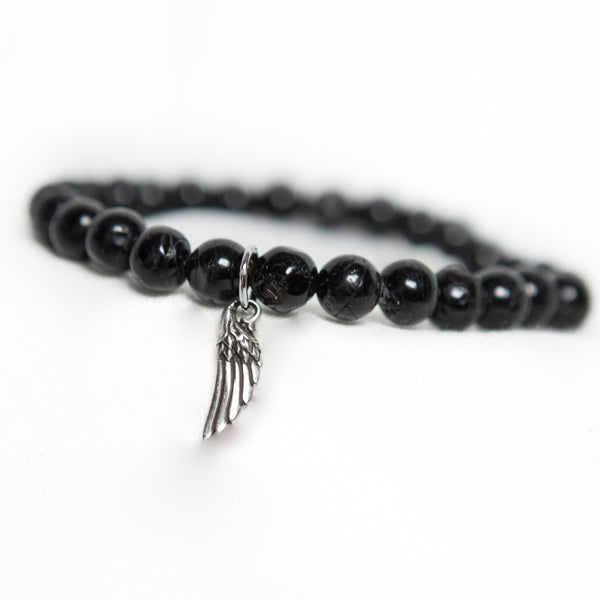 Black Tourmaline Protection Gemstone Bracelet
For thousands of years, people have believed that various stones have healing energies and metaphysical properties.  Some are even believed to have protective qualities.  We have created these artisanal bracelets using such precious stones, metals and symbols.
Protect your journeys with Black tourmaline. Handcrafted of rough and tumbled black tourmaline a powerful crystal for protection against negative energy and electromagnetic energy. Features a sterling silver angel wing and emerald for inner peace, good fortune and protection.
Measures 8", Unisex Stretch Gemstone Bracelet
Sterling Silver wing charm 
1.2mm Genuine Emerald
USA Made