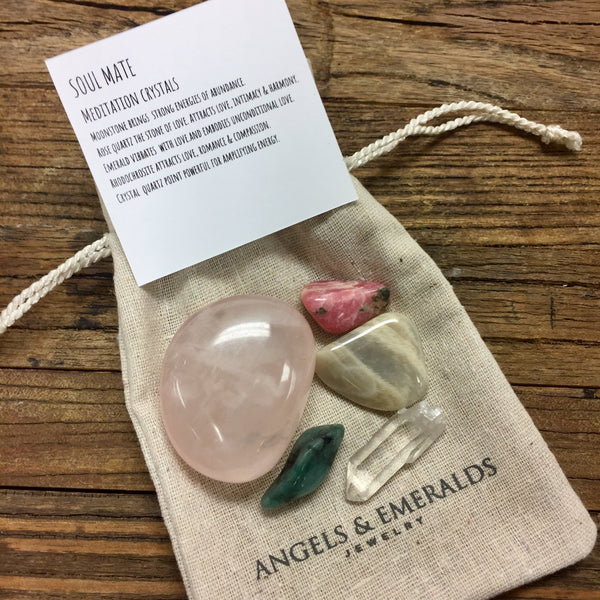 Soul Mate Meditation Crystal Set
Practiced across countless cultures worldwide, meditation is a mental and spiritual experience that elevates the mind and connects practitioners with the wider world. While it can be done anywhere, it tends to be more successful and easier to engage in when you have the right environment and accessories to help boost your focus.
Manifest THE ONE!
The magic ingredients: Rose Quartz the stone of love, intimacy and harmony. Moon Stone brings strong energies of abundance.  Emerald vibrates with love and embodies unconditional love. Rhodochrosite attracts love, romance and compassion. A Crystal Quartz Point Twin with powerful amplifying energy to attract your mate.